From classrooms to colleges, hallways to home desktops, The Creative Printer's wide range of Repositionable Media (RPM) products provide solutions for students and educators in all learning stages and settings.
All RPM products are easy to install, remove, reposition, and reapply without damage to surfaces, making them ideal for use in busy, ever-evolving environments that serve a range of different groups, focusses, and needs.
Whiteboard
Is there any educational setting in which a whiteboard isn't useful? We can't imagine one, though their bulky traditional design isn't always convenient.

The solution–our unique RPM whiteboards that can turn any surface including walls, doors and desktops into a year planner, staff roster, activity board, daily routine tracker, reminder or brainstorming board. Available in standard sizes or bespoke, with commercial grade, easy-to-clean finishes. Top marks!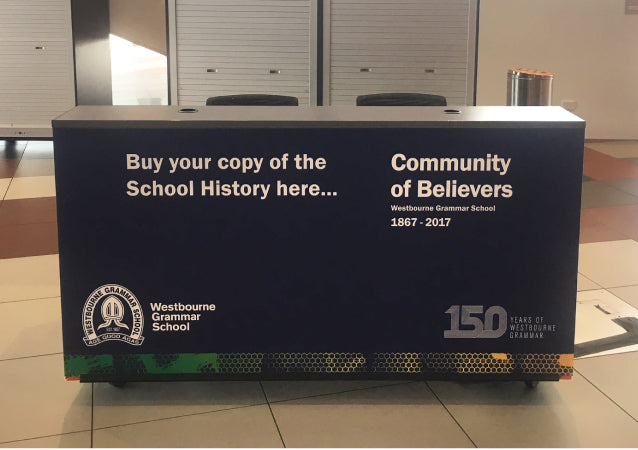 Signage
Help students, staff and visitors easily navigate the campus with our fully customisable signage RPM solutions, available in a range of familiar fonts, formats, colours, and symbols. They can be easily applied to any smooth surface, such as plasterboard wall or glass, plus they're inexpensive and repositionable.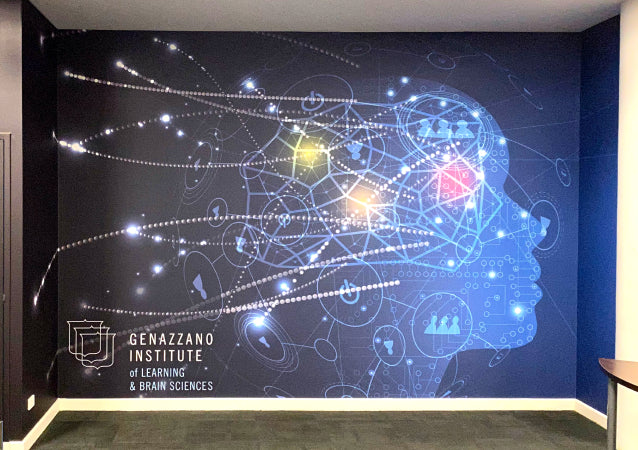 Wall Art
Inspire curiosity, engage with students, and breathe life into classrooms, locker rooms, offices, teachers' lounges and common areas with vibrant wall art, re-frame, and poster RPM solutions that can be printed to any size and shape specifications with a lasting, photorealistic finish. For indoor and outdoor use.