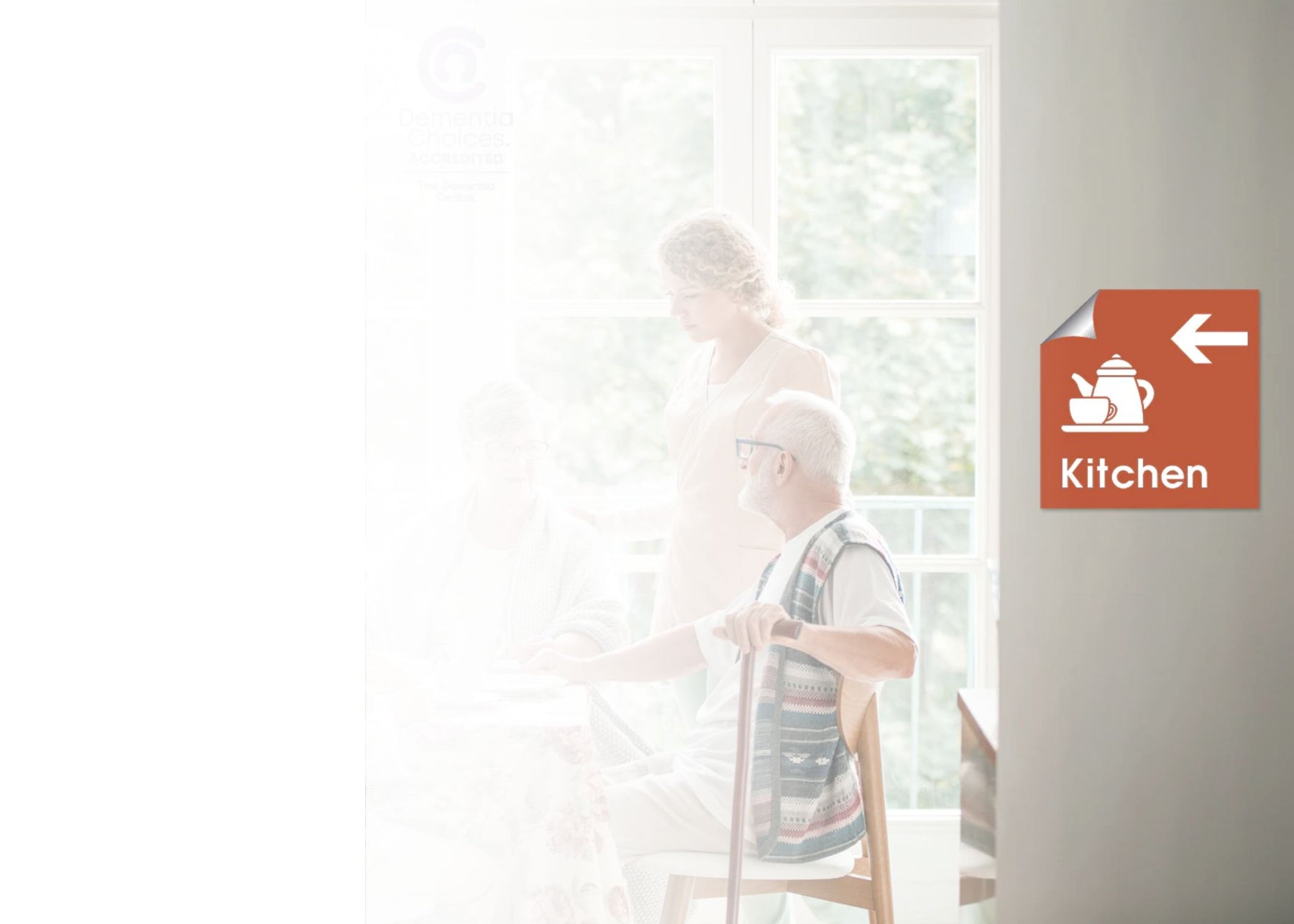 WAYFINDING SIGNAGE
Creative Wayfinding Solutions
WAYFINDING SIGNAGE
Creative Wayfinding Solutions
We provide customised wayfinding signage solutions that are tailored to meet the specific needs of our clients.
Whether you are an individual or carer looking to enhance independence within the home or an operational manager in an aged care residence seeking to create safe and easily navigable environments for residents, we have you covered.
Our signage RPM solutions are designed to alleviate stress and enhance independence. By utilising a variety of familiar symbols, formats, fonts and colours, we can create fully customisable wayfinding signage that is easy to understand and follow.
Directional Signage and more
If you require directional signage, locational signage or other comprehensive wayfinding solutions, our team is equipped to deliver creative and effective solutions to meet your organisational needs.
With our creative signage solutions, the possibilities are endless. We can print your signage in any size, shape or design allowing you to capture attention and deliver your message effectively. Our signage solutions are easily applied and can be repositioned without causing any damage to surfaces. This makes them very versatile and flexible so you can adapt it to your changing needs.
Contact us today to discuss your requirements and let us help you find the perfect wayfinding solution for your space.
Featured
Best Selling
Price Ascending
Price Descending
Date Ascending
Date Descending
Name Ascending
Name Descending