From the boardroom to the break room, workshops to WIPs to water cooler, The Creative Printer's wide range of Repositionable Media (RPM) products will help get the deal sealed and the job done time and again.
All RPM products are easy to install, remove, reposition, and reapply without damage to surfaces, making them ideal for use across a range of business and industry settings.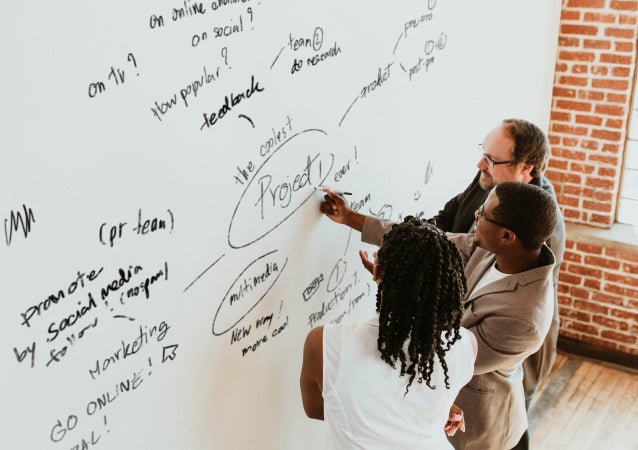 Whiteboard
Business means brainstorming, ideas, and inspiration, and what better way to visualise and unlock your team's creativity than with our RPM whiteboards that can turn any surface including walls, doors, and desktops into a hotspot for innovation. Available in standard sizes or bespoke, with commercial grade, easy-to-clean finishes. Your next big idea starts here!
Wall Art
Reflect your brand essence and inspire your staff to greater success with our wall art RPM solutions that offer maximum style and impact at a fraction of the price of traditional art and décor treatments. Fully customisable and a breeze to remove and reuse without damage, these cost-effective products can move and change as your business does. For indoor and outdoor use.
Signage
Accessibility is everything, so make your space easy to navigate for staff and visitors alike with our signage RPM solutions, available in a range of familiar fonts, formats, colours, and symbols. The functionality doesn't end there–our RPM privacy windows can also offer seclusion when sensitive matters are at hand. Standard designs or bespoke available.