So many businesses, so many different needs! Never fear, the Creative Printer is here, with a huge range of fully customisable Repositionable Media (RPM) solutions ideally suited for use in hotels, pubs, bars, theatres, sports clubs, tour buses, or any place wher groups gather and require good service!
All RPM products are easy to install, remove, reposition, and reapply without damage to surfaces, making them ideal for use in high-traffic environments that serve a wide range of customers and needs.
Whiteboard
How useful are our RPM Whiteboards in service settings? Let us count the ways! Menus, events, schedules, agendas, noticeboards, advertisements, rosters, planners... the list is endless. Available in standard sizes or bespoke, with commercial grade, easy-to-clean finishes, they are fun, functional, and will last forever!
Wall Art
Set the scene and let the good times roll with our vibrant wall art and poster RPM solutions that can be custom-designed and printed to any size and shape specifications with a long-lasting, photorealistic finish. Great for indoor and outdoor use.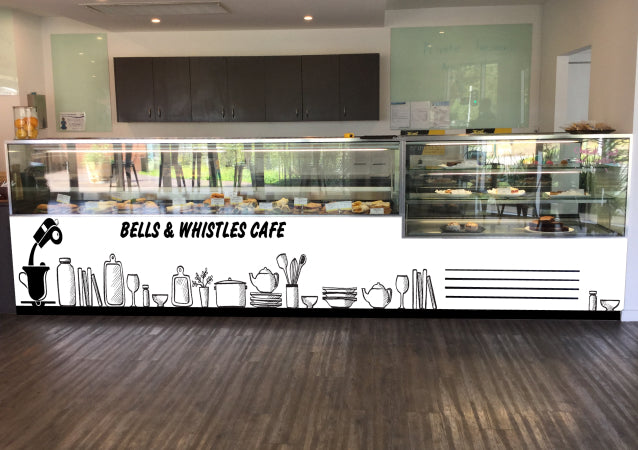 Signage
Keep the herd in check and help them easily navigate your establishment with our fully customisable signage RPM solutions, available in a range of familiar fonts, formats, colours, and symbols. They can be easily applied to any smooth surface from walls and doors to tables and floors, plus they're inexpensive and repositionable.