Support and Care Solutions for Older Adults
Posted by SALES THE CREATIVE PRINTER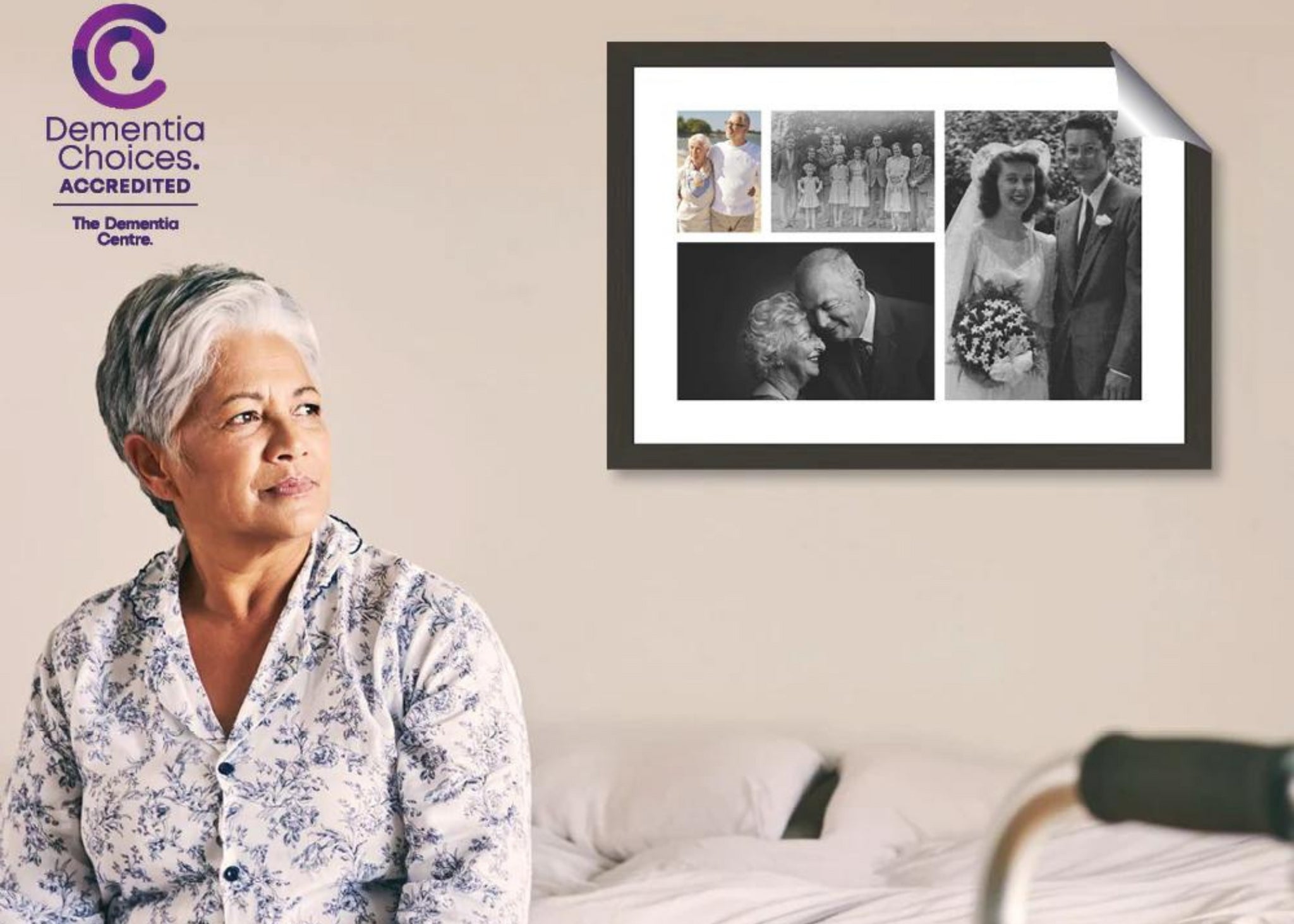 Establishing comfort, familiarity and safety are key factors for any aged care or home environment. A great way of doing this is by integrating elements that support residents in being able to independently navigate the different areas of where they live, while also creating a warm and inviting environment. In addition to improving aesthetics and ease of wayfinding, our range of Support Solutions and Memory Aids help increase independence and confidence, which helps to support residents in their day to day lives. Furthermore, our range of solutions are highly customisable to ensure they can meet the unique requirements of your loved ones and clients alike.

At The Creative Printer, we pride ourselves on our ongoing professional working relationships with facility managers, home care consultants, occupational therapists and families who turn to us for products that positively impact their residents, clients and loved ones. Our product range is created using repositionable media (RPM), a material that can be easily removed and repositioned to any flat surface. This means there's no need for any fixtures, making our solutions incredibly flexible.
If you require highly customisable support and care solutions for your setting, you'll love our range of signage and care solutions. They can be tailored to complement any setting, decor or specific support requirements.
Our current selection of customisable products include:
Wayfinding signs
Photo collages
Memory boards
Memory doors
Wall murals
Custom Wayfinding Signs and Labels to Suit the Needs of Any Space
Enabling people to be able to navigate around a residence independently and with as much clarity and ease is a powerful way to improve cognition and confidence. Residents who can understand their environment and recognise destinations on arrival will feel more comfortable and familiar.
Our selection of custom wayfinding signs and label designs can be adapted to suit the needs of any residence. We create signs and labels with the following customisable options:
Colour
Size
Icons and images
Directional arrows
Text
We also provide flexibility with options for single-directional signage and multiple locational, with two to three rows of locations listed per sign.
Labels RPM (Cupboard labels) are another supportive product to include in an aged care setting. These help residents with memory recall for where specific items are located within their bedrooms or bathroom. Like wayfinding signs, our label products can be customisable by icon, text and colour with options for blank labels that can be handwritten if desired.
Being created with RPM, you can easily reposition signs and labels as needed without damaging surfaces. This means they can be taken from home or aged care environments, to holiday accommodation or family homes.
Empower Residents With Their Own Memory Door Design
At The Creative Printer, we offer a unique solution to help residents feel very much at home in any care environment, while also supporting people to recognise and find their own rooms with Memory Doors. In addition to prompting memory, these attractive door designs create warmth and comfort in what can sometimes be sterile surroundings. They also encourage a sense of familiarity over time, which can be especially beneficial for those living with dementia, as well as providing opportunities to reminisce with loved ones and care staff.

With a selection of eighty one front door images, residents can be involved in the decoration of their environment. They can choose which image they want on the entrance to their bedroom. Alternatively, original door images can be uploaded to our system to truly personalise the residents' space. Images could be of an actual front door from a previous home or the image of the doorway of a family or friend's home.
Memory door products can be further customised with four dimension options of standardised sizings suitable to most aged care settings.
Want to Transform Your Aged Care Residence?
Look no further than wall murals. Truly customisable, integrating wall art within your aged care or home care setting can make any space feel more comfortable and homely, while also supporting memory by helping residents recognise certain locations within a setting based on the mural art. 
Wall murals can be installed on almost any flat surface and can completely alter the mood and energy of any location. Consider customising a wall mural for lifting the energy in otherwise clinical hallways, recreational areas and other shared spaces.

We can pretty much print any image to any size or shape to suit your location. If you need help selecting an image, we can give you access to countless image options where you can view high-quality licensed stock photos, graphics and vector images. Our team will be happy to advise you on the best images to use to create a warm, welcoming and happy environment.
Create Bespoke Photo Collages for Residents
Having images of family and friends on display quickly adds warmth to any room, while personalising the space for the resident. For those living with dementia, photo collages may also beneficial for assisting with wayfinding and orientation, as well as supporting memory recall.
Our photo collage product comes in landscape or portrait layouts, with choices of either four or six images in full colour or black and white. Two-dimension options are available - A3 (420 x 297mm) and A2 (594 x 420mm) and a choice of three frame styles.
Printed on RPM, photo collages can be moved to different locations as required without damaging surfaces or needing tools and hanging fixtures to mount. This makes them a straightforward and user-friendly product option whether placed on an existing photo frame or wall.
Personalised Memory Boards to Support the Individual 
Our Memory Boards are the perfect way to help residents remember important details such as:
Appointment times
Dates of when loved ones are visiting
Medication timing and doses 
Phone numbers of friends and family  
All of our memory board products can be customised with names and numbers you wish to include, along with any other important text, logos or brand colours to make it meet your needs.

Designed on a whiteboard, all memory board products are reusable - just erase and update as required. As with all our products, they're created using RPM, meaning they too can be moved with ease to the most visible location to suit residents.
We Create Support and Care Solutions for Older Adults
At The Creative Printer, we are passionate about helping those who work with older adults and those living with dementia to have access to affordable, flexible and supportive solutions. We are proud to produce and supply specialised dementia-certified products and offer truly customisable options for all aged care residential settings.
If you need products in a hurry, we can get your solutions dispatched within 3-5 working days for any Australia-wide deliveries and orders.
Contact our experienced team with any questions about our customised memory aids for older adults. Collection 2019 Sale 70% Off Title for image