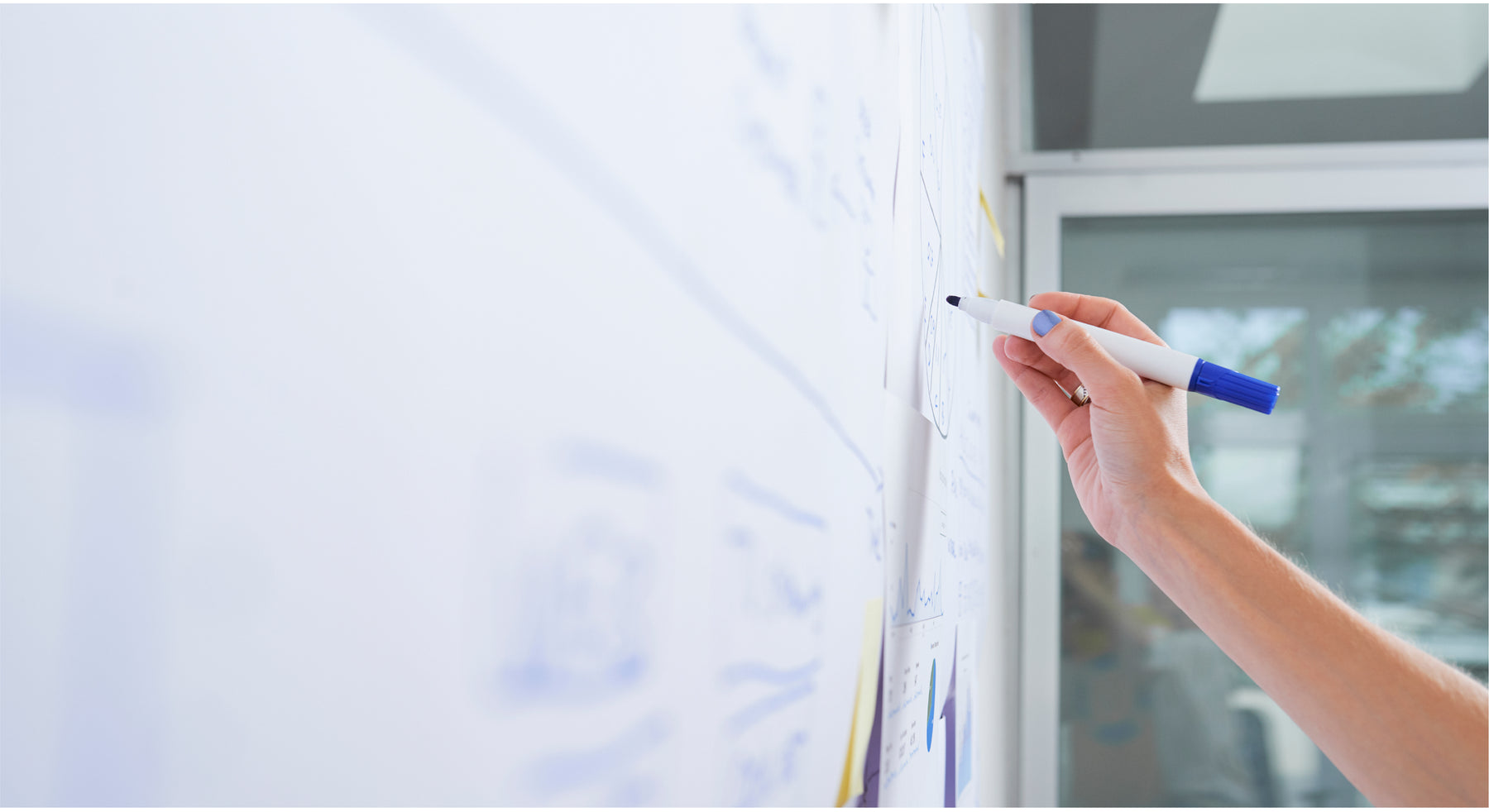 WHITEBOARDS RPM™ SOLUTIONS
Turning any surface and shape into a functional whiteboard
WHITE BOARD RPM™ SOLUTIONS
Our unique whiteboard RPM™ solutions are exceptionally versatile, adaptable and fully customisable to suit any space, style, content, home or work environment. Choose any shape or style you like and create a functional branded whiteboard, printed with your chosen design to reflect your personality, business or brand. Their commercial grade dry erase surface with anti-graffiti properties allows for easy removal of whiteboard marker.
Plus, our whiteboards are completely repositionable, which means that they are easy to install, remove, reposition and reapply without damage to surfaces. 
Turn almost any flat surface into a whiteboard, where medical charts, emergency contacts, daily to-do lists, medication schedules, rosters, routines, and reminders can be kept clear and close at hand.
Featured
Best Selling
Price Ascending
Price Descending
Date Ascending
Date Descending
Name Ascending
Name Descending